The Dubuque City Council recently approved the recommendation from the City's Arts and Cultural Affairs Advisory Commission to award $247,072 in operating support grant funds to 19 of Dubuque's 501(c)(3) arts and culture organizations.
The City's Arts and Culture Operating Support funding program allows established 501(c)(3) arts and culture organizations located within the city of Dubuque to request up to $30,000 or 6% of their previous year's operating budget. Nineteen organizations, with operating budgets ranging from $17,251 to $5.4 million, applied for this year's funding cycle, collectively requesting $314,744. The funding program is designed to support organizations that contribute to the cultural vibrancy and vitality of the community through year-round arts and culture-related programming. Applicants must demonstrate a record of financial and management stability, and provide evidence of how diversity, equity, and inclusion (DEI) learning and practices are integrated into the applicant's planning, programming, and organizational development.
Organizations were awarded funding, listed in order of scoring, as follows: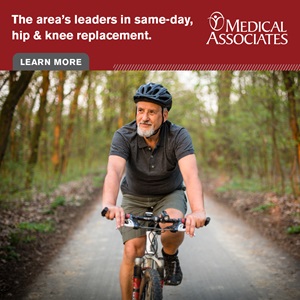 Bell Tower Productions – $17,900
Dubuque Chorale Inc. – $2,899
Dubuque County Historical Society – $30,000
Dubuque Arboretum – $10,083
Legion-Aires Drum & Bugle Corps (The Colts) – $30,000
The Grand Opera House – $27,537
Dubuque County Fine Arts Society – $6,268
Rising Star Theatre Company – $4,506
Northeast Iowa School of Music – $10,019
Dubuque Downtown Cultural Corridor by Dubuque Main Street – $8,666
Dubuque Museum of Art – $25,547
Dubuque Symphony Orchestra – $30,000
Heritage Works, Inc – $8,351
Julien Dubuque International Film Festival – $9,479
Fly-by-Night Productions Inc – $598
Creative Adventure Lab – $17,557
Dubuque Arts Council – $2,395
Convivium Urban Farmstead – $4,792
Dubuque Ch A010 of the Barbershop Harmony Society (Music Men) – $474
Total FY21 Operating Support Grant Awards – $247,072
Last year, these 19 arts and culture organizations collectively employed 86 full-time and 212 part-time or seasonal workers paying out $4.9 million in employee wages, not including benefits. They also contracted with an array of talent, including actors, musicians, artist, arts educators, lecturers, and others, issuing over $283,000 in contracts to workers in the creative sector.
According to an Americans for the Arts 2012 study, Dubuque's non-profit arts and culture sector, generates $47.2 million annually in economic activity for our community and contributes $5 million in local and state government revenues.