The City of Dubuque is welcoming applications from the community for its Sustainable Dubuque Community Grants Program. The deadline to apply for this round of the program is September 15, 2019. Grants of up to $2,500 are available to organizations, businesses, and passionate residents for projects that increase community resiliency.
Successful applications will address at least one of the 12 Sustainable Dubuque principles and include an element of community engagement and/or education. The Sustainable Dubuque principles are: Regional Economy, Community Design, Community Knowledge, Clean Water, Smart Energy Use, Green Buildings, Reasonable Mobility, Native Plants and Animals, Resource Management, Healthy Local Foods, Healthy Air, and Community Health and Safety. Additional consideration is given to projects that increase access to healthy local foods, increase the social capital and capacity of Dubuque's neighborhoods, or help to meet the City's "50% by 2030" Climate Action Plan goal to reduce community-wide greenhouse gas emissions.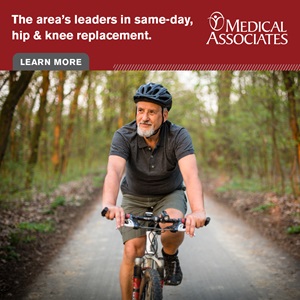 To apply, or for more information, visit CityofDubuque.org/sustainability or call 563.690.6038.