The City of Dubuque and the Arts and Cultural Affairs Advisory Commission are now accepting applications from eligible parties through the Arts & Culture Operating Support and Special Projects grant programs for the fiscal year (FY) 2023 grant cycle, which runs July 1, 2022, through June 30, 2023.
Applications for the Operating Support program are due by 11:59 p.m. on Friday, April 29, 2022. Applications for Special Projects funding are due by 11:59 p.m. on Friday, May 13, 2022. All information related to application guidelines, scoring rubric, and access to the online application portal are available at CityofDubuque.org/artsgrants.
Both funding programs require that applicants and projects demonstrate how they integrate DEI planning and practices throughout programs and activities. Applicants must also illustrate alignment with the goals and priorities of the City of Dubuque's 2016 Arts and Culture Master Plan.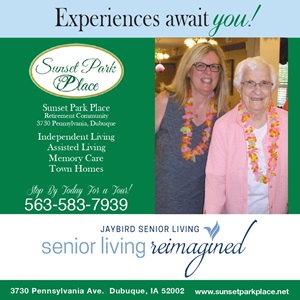 To learn more about both grant programs, informational webinars will be offered for any and all interested in learning more about program details. Informational webinars are scheduled as follows:
Friday, April 1, 2022 from 2-3 PM – Operation Support Grant Program Overview
Friday, April 9, 2022 from 2-3 PM – Special Projects Grant Program Overview
Access to the online application portal is available at CityofDubuque.slideroom.com. For additional information, visit CityofDubuque.org/artsandculture or contact City of Dubuque Arts & Cultural Affairs Coordinator Jenni Petersen-Brant at JBrant@CityofDubuque.org or 563.690.6059.