No Mow May Dubuque is encouraging Dubuque residents to join them as they accept the No Mow May proclamation during the April 17th City Council meeting. The meeting will be held at 6:30 PM on April 17th. It is located on the second floor of the Historical Federal Building at 350 W 6th St.
No Mow May Dubuque hopes to "mow-tivate" the city of Dubuque residents and business owners to create a sustainable environment for bees and other pollinators to flourish. These efforts contribute to protecting bees from being endangered, as they are vital to the food supply.
No Mow May Dubuque welcomes others to "bee" active in the community! Participants will be able to pick up a free No Mow May Dubuque sign, while supplies last, to demonstrate their involvement. Details on sign pick-up will be communicated on No Mow May Dubuque's Facebook page and website.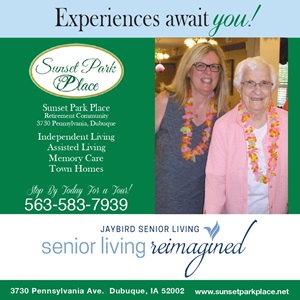 Are you ready to join the "hive?" Please email NoMowMayDBQ@gmail.com, or visit SustainableDubuque.org/no-mow-may-dbq. No Mow May Dubuque is also on Facebook.
No Mow May Dubuque is a community environmental initiative that encourages property owners to limit lawn mowing practices during the month of May. This is Dubuque Iowa's first year participating. By allowing lawns to grow, they provide early-season foraging resources for pollinators that emerge in the spring, especially in urban landscapes when few floral resources are available. No Mow May's motto is "doing more, by doing less."