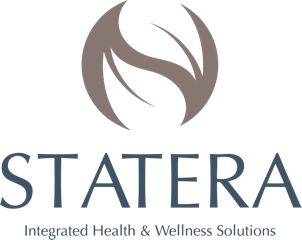 STATERA INTEGRATED HEALTH & WELLNESS
StateraIntegrated.com
Lunchtime Meditation – Thursdays, Dec. 1-29 @ 12:10 PM-12:30 PM, Online
Take a Mindful Moment with us! This is a free, weekly, guided meditation to connect to self using techniques that can lower heart rate, blood pressure, stress, or anxiety. Learn skills that are immediately useful and accessible, all you need is a moment in your day to sit and connect to the present moment.
AromaTouch: Thursday Evenings are for Healing – Thursday, Dec. 1 @ 5:30 PM-7:30 PM, Statera Upper Level
Therapeutic grade doTERRA essential oils are used on the hands and/or feet to relax, detoxify, soothe achy muscles, combat fatigue, and boost immunity.
Reiki: Thursday Evenings are for Healing – Thursday, Dec. 1 @ 5:30 PM-7:30 PM, Statera Upper Level
We store life experiences as energy patterns in our energy anatomy. Some of those experiences create blockages interrupting the free flow of energy. The spiritual healing art of Reiki works by channeling positive energy into your body physically, mentally, spiritually and emotionally resulting in stress reduction and relaxation. This triggers the body's natural healing abilities.

Holiday Angst: Dealing with Toxic People – Saturday, Dec. 3 @ 12:30 PM-2 PM, Statera Upper Level
We know that anxiety, depression and stress spike between Thanksgiving and the year's end as social engagements, travel, and bills for holiday gifts merge. Holidays can also require us to spend time with toxic people. Join Karin Anderson, Mental Health Counselor, for an educational group that will explore how to recognize toxic people and how to create personal and emotional boundaries so you can have more joy and peace during your holidays.
No Limb-its Amputee Social and Support Gatherings – Monday, Dec. 5 @ 4 PM-5:30 PM, Statera Upper Level, Free
Join us for free monthly gatherings where individuals living with limb loss can meet others with similar experiences and struggles. Members can ask questions, learn how to adapt to their new normal, support others in their journey with living with limb loss, and enjoy return to life activities.
Prenatal Yoga – Monday, Dec. 5 @ 5:30 PM-6:20 PM, Statera Lower Level
Release tension and move your body in ways that can ease common discomforts of pregnancy. Appreciate, trust, and tune in to your changing body, deepening your connection with your body and your baby. Practice openness, breath, and surrender – preparing mind, body, and spirit for birth and motherhood. Virtual attendance is an option for this class, if preferred!
Comfort Measures for Birth – Monday, Dec. 5 @ 7 PM-8 PM, Statera Lower Level
Build confidence for labor as you and your support person discover the three types of relaxation needed during labor. Learn and practice specific comfort measures your support person can use to help you have a more comfortable birth.
HeartMath Introductory Sessions (Thursday Evenings are for Healing) – Thursday, Dec. 8, 5:30 PM-7:30 PM, Statera Upper Level
For more than 25 years, HeartMath Institute has been researching the heart-brain connection and learning how the heart influences our perceptions, emotions, intuition and health. HeartMath helps you tap into the power and intelligence of your heart – your heart's intuition – which awakens you to the best version of yourself.
Balance and Fall Prevention 101 – Wednesdays, Dec. 14, 21, 28 @ 4:30 PM-5:20 PM, Statera Lower Level
Join Nicole Hutchison, PT, CSCS for small group fitness classes that are education based on special topics that will rotate monthly. Learn foundational principles, correct form and technique, and build confidence in how to move your body safely and effectively. Modifications provided for special needs. Open to all ages, recommended for beginner to intermediate levels. Equipment provided. Handouts provided for learning and exercise recommendations you can do on your own.
Community Acupuncture: Thursday Evenings are for Healing – Thursday, Dec. 15 @ 5:30 PM-7:30 PM, Statera Lower Level
Community acupuncture allows for individualized treatment through a 30-45 minute treatment in a common treatment area. Share the healing space with others in a relaxed community environment.