Heather Palmer has accepted the role of director of critical care and cardiovascular services at MercyOne Dubuque Medical Center. Heather most recently serviced as director of critical care and cardiovascular services at Southeast Iowa Regional Medical Center in West Burlington, IA. She has extensive experience in critical care, cardiac catheterization lab and leadership roles.
Heather obtained her bachelor's degree and master's degree in nursing with an emphasis on health advocacy from Mount Mercy University in Cedar Rapids, IA. She was a member of nursing honor society Sigma Theta Tau.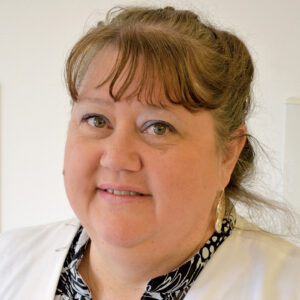 Shelly Klinkhammer has accepted the position of risk manager for MercyOne Eastern Iowa. Shelly's role also includes serving as the integrity, compliance and privacy liaison for the region.
Shelly graduated from the University of Iowa with a Bachelor of Science in Nursing. She has worked at MercyOne Dubuque Medical Center for over 30 years in the areas of critical care, psychiatric services and, most recently, care management.

Shelly is actively involved with the Sisters of Charity of the Blessed Virgin Mary and Hills & Dales, an organization providing services to children and young adults with disabilities. She has been an adjunct faculty at Northeast Iowa Community College (NICC) and has presented commencement speeches to the graduating nursing classes of NICC and the University of Iowa.