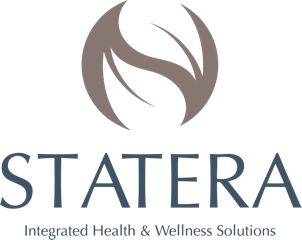 STATERA INTEGRATED HEALTH & WELLNESS
StateraIntegrated.com
World Breastfeeding Week Celebration – Thursday, Aug. 5 @ 4:30 PM-6:30 PM, Lower level
Join Statera providers in celebrating World Breastfeeding Week. Birth and prenatal education, breastfeeding photography and shopping will be available.
Special Sound Healing and Reiki Evening – Thursday, Aug. 5 @ 5:30 PM-7:30 PM, Upper level
We store life experiences as energy patterns in our energy anatomy. Some of those experiences create blockages interrupting the free flow of energy. Tuning forks and Reiki help by channeling positive energy into your body resulting in stress reduction and relaxation.
Milk Parties! – Mondays, Aug. 9 & 23 @ 9:30 AM-10:30 AM, Upper level
Let's celebrate breastfeeding! This support group is for moms and breastfeeding babies of all ages, as well as pumping moms and pregnant women.

Prenatal Breastfeeding Class – Saturday, Aug. 14 @ 9 AM-12 PM, Lower level
Knowing about breastfeeding and what to expect is a good idea before your baby arrives. This hands-on, interactive class will give you the knowledge you need to feel ready to meet your baby and start the breastfeeding journey. Moms are encouraged to have a support person come along for the class.
Community Acupuncture – Thursday, Aug. 19 @ 5:30 PM-8 PM, Lower level
Community acupuncture allows for individualized treatment through a 30-45 minute treatment in a common treatment area. Share the healing space with others in a relaxed community environment.