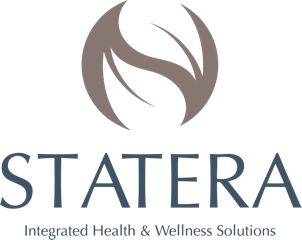 STATERA INTEGRATED HEALTH & WELLNESS
StateraIntegrated.com
Reiki and Sound Healing Private Sessions – Thursday, Apr. 1 @ 5:30 PM-7:30 PM
We store life experiences as energy patterns in our energy anatomy. Some of those experiences create blockages interrupting the free flow of energy. Enjoy private 30-minute sessions combining the healing power of Sound Healing and Reiki during this special event.
Your Birth, Beyond the Basics – Mondays, Apr. 5, 12, 19 @ 6:30 PM-8:30 PM
Whether you choose to give birth at a hospital, birth center, or at home it is important to understand all of your birthing options. For example, did you know there is a better way to determine labor progress than cervical dilation? Learn this method along with other options to help you move beyond the routine and into evidence-based, family-centered care.
Counterstrain – Thursday, Apr. 8 @ 5:30 PM-7:30 PM
Enjoy 15-minute private sessions of Strain & Counterstrain treatment techniques with Dr. Lindsey Topping to release areas of tension, pain, and dysfunction. If you are suffering from headaches, back pain, knee pain, shoulder pain, were in a car accident, slipped on the ice, etc. you may benefit from this technique.

Prenatal Breastfeeding Class – Saturday, Apr. 10 @ 9 AM-12 PM
Knowing about breastfeeding and what to expect is a good idea before your baby arrives. This hands-on, interactive class will give you the knowledge you need to feel ready to meet your baby and start the breastfeeding journey. Moms are encouraged to have a support person come along for the class.
Spectra Breast Pump Training – Saturday, Apr. 10 @ 1 PM-2 PM
Do you have a Spectra breast pump and wonder if you are using it correctly or if you are maximizing your full pumping potential? If you would like to know more about how to use your Spectra pump, this workshop is for you!
Celebrating Growth and New Beginnings – Saturday, Apr. 10 @ 1 PM-3:30 PM
Join the Statera team for this Spring Wellness Retreat where you will learn how to make space in your life for new beginnings, how to practice the power of mindfulness and meditation, and how to grow healthy daily habits, including the habit of seeking inner peace.
Milk Parties! – Mondays, Apr. 12 & 26 @ 9:30 AM-10:30 AM
Let's celebrate breastfeeding! This free support group is for moms and breastfeeding babies of all ages, as well as pumping moms and pregnant women. Come and share your victories about breastfeeding and receive help for your challenges. This is a great way to receive support and offer support to other moms in return!
Virtual Lunch and Learn – Wednesdays, Apr. 14 & 28 @ 12:10 PM-12:50 PM
Hosted by Statera's team of professionals, each Lunch and Learn is a unique topic relating to mind, body, spirit, health, and wellness.
Community Acupuncture – Thursday, Apr. 15 @ 5:30 PM-7:30 PM
Community acupuncture is a nationwide movement to bring acupuncture and Chinese medicine to people that is affordable and effective. Community acupuncture allows for individualized treatment in a common treatment area. Share the healing space with others in a relaxed community environment.
Prenatal Yoga 5 Week Session – Monday, Apr. 26 @ 5:30 PM-6:20 PM
Release tension and move your body in ways that can ease common discomforts of pregnancy. Appreciate, trust, and tune in to your changing body, deepening your connection with your body and your baby. Practice openness, breath, and surrender – preparing mind, body, and spirit for birth and motherhood.
Statera Telehealth
StateraIntegrated.com/virtual-learning
For your convenience, Statera is offering several one-on-one appointments via Telehealth. Please call (563) 207-8932 Monday through Friday from 8 AM to 5 PM to schedule.