Peter and the Wolf comes alive onstage as the DSO pairs with the Heartland Ballet in this beloved symphonic fairy tale, February 22 & 23, 2020 at Five Flags Theater.
Written by Russian composer Sergei Prokofiev as an educational piece to introduce children to the instruments of the orchestra, this work contains some of the composer's most memorable melodies. Peter and the animals are brought to life by the instruments to tell a tale of mischief, suspense and triumph. This orchestral story, which has captured the imaginations of many generations, will be narrated by Clarke University professor Joe Klinebriel, who also doubles as Peter's grandfather.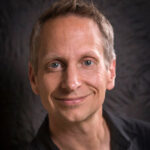 The Heartland Ballet, under the direction of Marina O'Rourke and Megan MacLeod, joins the DSO onstage to visually tell the story. Music Director and Conductor William Intriligator shares: "In my twenty years with the DSO, we have performed this classic piece on educational concerts, but never on the Classics Series and never with ballet staging. This production will be very special."
Intriligator has many fond memories of the work:

"When I was a child, my father would go to the library and check out the old film of Peter and the Wolf to show to me and my friends at birthday and Halloween parties. Some of my earliest memories are hearing this classic story with orchestra. I really think it is a story every child should know.
"As an adult, I've conducted this piece many times, and each time it feels like I'm bringing back a happy memory from childhood. This piece is not just for children; it's equally enjoyed by adults, too, and has a place on our Classics Series this season as we explore the theme of Youth."
Saturday evening and Sunday afternoon's full concerts will also include: Wagner's Siegfried Idyll, named for his first child and written as a surprise birthday present to his wife, was first played in their home as she awoke on her birthday. As such, it reflects a rarely heard, more intimate side of the composer.
In honor of the 50th anniversary of the DSYO, the Youth Orchestra will join the professional musicians in a side-by-side performance of Beethoven's Egmont overture. The program ends with Beethoven's youthful Second Symphony. These "Beethoven bookends" are a thrilling way to begin the DSO's year-long celebration of Beethoven's 250th. These concerts are co-sponsored by Dubuque Bank and Trust with guest artist sponsor John B. Donovan.
Tickets are available at dubuquesymphony.org or save Ticketmaster fees and purchase direct at Five Flags box office (corner of 4th & Locust, M-F 10am-5pm) or in theater lobby one hour before show, based on availability.
Information about discounted Group Sales tickets for 10 or more may be obtained by contacting the DSO office at 563-557-1677 or info@dubuquesymphony.org.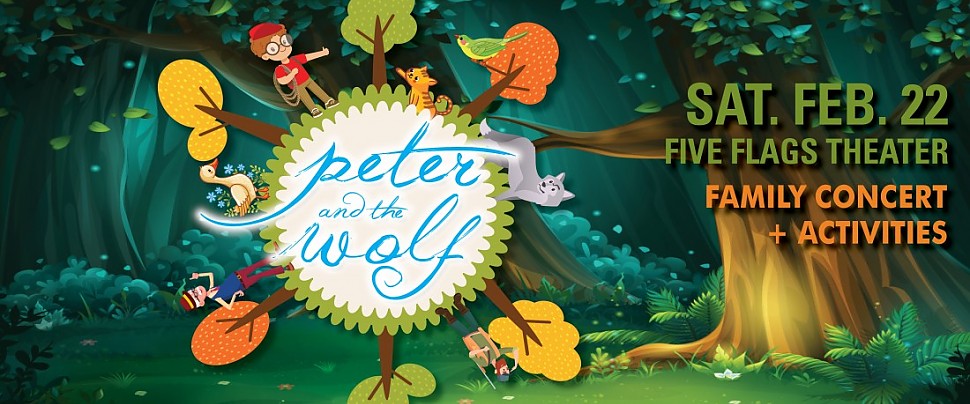 A special 1:00 pm Family Concert on Saturday, Feb. 22 features a shorter kid-friendly program including Peter and the Wolf, a fun piece for typewriter and orchestra, and movie favorites.
The performance is followed by activities including West Music's instrument petting zoo, activity tables, photos with costumed characters, and Peter and the Wolf marionettes from Fever River Puppeteers. The Family Concert is sponsored by the Chad & Laura Chandlee Family with media sponsor Telegraph Herald.