Dubuque Oktoberfest and Bier Tasting is returning to A.Y. McDonald Park on Saturday, September 21, 2019, for its 11th annual celebration of German and Slavic Heritages. A family-friendly event, ticket prices are only $5 for adults and free for children 10 and under. All proceeds from Dubuque Oktoberfest benefit Camp Albrecht Acres, a camp for adults and kids with special needs, located in Sherrill, IA.
At 11:00 AM, the Dubuque Oktoberfest gates open for all-day music, food, beverages, entertainment, and games. Also returning are the ever-popular events such as the weiner dog races at 2:00 PM and the stein holding contest at 4:00 PM.
For the beer lovers, Oktoberfest also offers a special craft Bier Tasting event from 3:00-6:00 PM, where attendees can sample dozens of different beers. Attendance is limited, and a special ticket purchase of $25 is available in advance by Friday, September 7 or $35 September 8 through the day of at the door.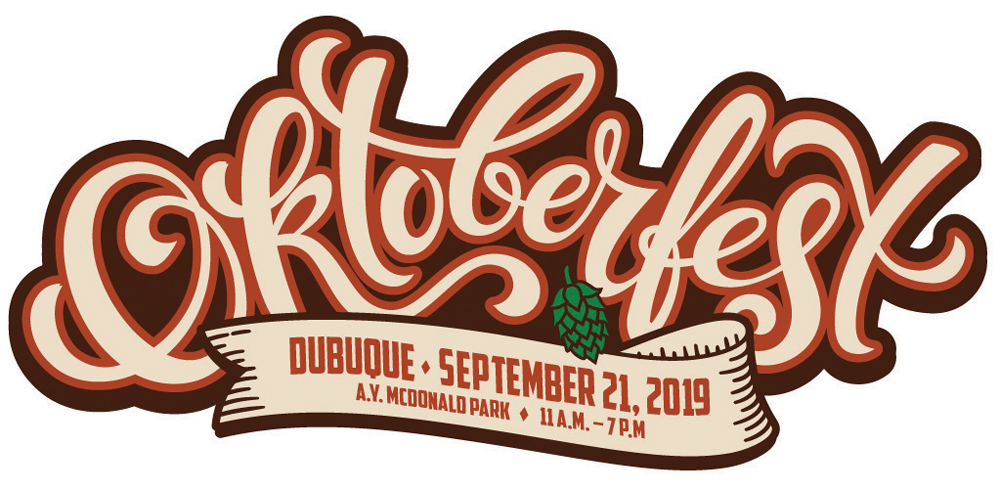 "Since 2009 we have been hosting Dubuque Oktoberfest to support Camp Albrecht Acres fulfill its mission of serving those with special needs. It is a great community celebration for all ages in the tradition of German and Slavic heritages. We ring in the fall with an eye toward the next summer, as we raise funds to help make sure our campers have a memorable and enjoyable camp experience, year after year," said Joe Kane, chair of the planning committee and president of the Camp Albrecht Acres board of directors.
Throughout the day, music will be provided by the Guttenberg German Band, Americana Band, and the Loras College German Band. The University of Northern Iowa, International Dance Theatre will also be performing traditional German and Slavic Dances and giving dance lessons. German and Slavic families are encourage to use this event as a family reunion, leaving all the work up to the organizers while benefiting a local non-profit organization.
Attendees have ample parking available with a free golf cart shuttle to the entrance at A.Y. McDonald Park. With Dubuque Oktoberfest being held under the largest festival tent in the tri-state area, the event is held rain or shine.

"It seems like just about everyone in the Dubuque area has German on at least one side of their family, and there are obviously quite a few large, extended German families as well," said Kane. "Whether you're German or not, this festival has something for everyone, and has continued to grow since we started in 2009."
Dubuque Oktoberfest attributes its success to the hundreds of hardworking volunteers and generous sponsors, which includes major sponsors: Theisen's Home – Farm – Auto; A.Y. McDonald Mfg. Co.; McCoy Group; Premier Bank; Kane, Norby & Reddick, P.C.; Riley Subaru; Honkamp Krueger & Co. P.C.; Telegraph Herald; and Lime Rock Springs Co.
Tickets to Oktoberfest may be purchased at the gate or in advance at all Premier Bank locations. Bier Tasting tickets may be purchased in advance for $25 until September 8 or $35 on September 9-19 on the website at dbqoktoberfest.org/tickets.html.
For more information about Dubuque Oktoberfest visit dbqoktoberfest.org, or Facebook page at facebook.com/dubuqueoktoberfest.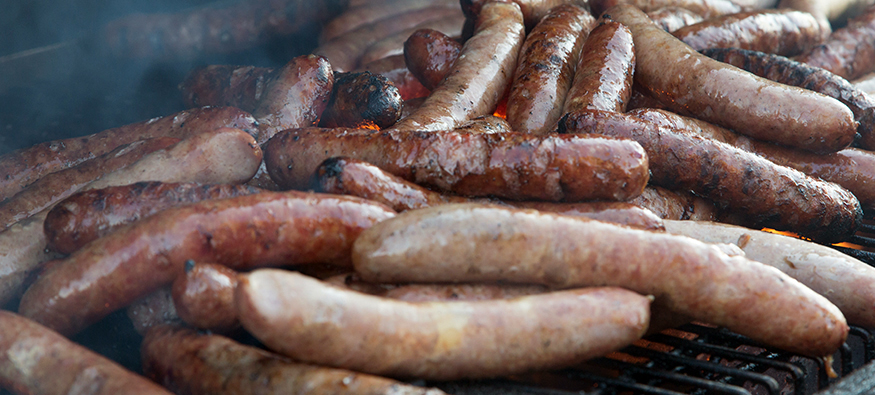 A complete schedule of events is online at dbqoktoberfest.org/events.html or see below:
11:00 AM – Start of Festival with the Guttenberg German Band
12:30 PM – Marching in the Keg
1:00 PM – UNI Dancers/Polka Lessons
2:00 PM – Weiner Dog Parade followed by Weiner Dog Races
3:00-6:00 PM – Craft Bier Tasting
3:15 PM – Americana Band
4:00 PM – Masskrugstemmen a/k/a Stein Holding Contest
5:15 PM – Loras College Band
7:00 PM – Festival Ends