Eagle Point Solar, headquartered in Dubuque, IA, recently completed phase one of their move to a new corporate headquarters located at: 2400 Kerper Blvd. in Dubuque. Currently employing over 60 full-times employees, the headquarters will be home to all Dubuque-based employees and include warehousing space for equipment and construction services.
The new Eagle Point Solar headquarters will be completed in two phases. Phase one, which has been completed, includes 6,000 sq. ft. of office space on the West side of the building. Phase two (currently scheduled for completion in Q3) will include an additional 5,000 sq. ft. of office space on the South side of the building. The remaining 24,000 sq. ft. will be used to warehouse solar modules, inverters, batteries, and installation and construction equipment.
A ribbon-cutting ceremony to celebrate the project is planned and will be announced upon completion of phase two.
Eagle Point Solar has also announced it has hired Michelle Huss as their Assistant Controller. Michelle will work with the corporate controller to facilitate accounting processes and produce financial statements. Michelle has over 10 years of financial experience with five years dedicated specifically to small business accounting. Michelle is continuing her education with undergraduate coursework at Upper Iowa University.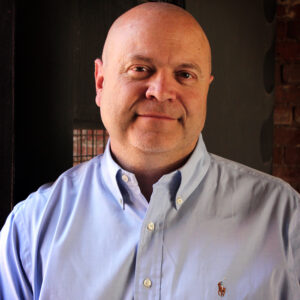 Eagle Point Solar also hired James Hoeger as their Solar Energy Consultant covering the Iowa City and surrounding area. James will be educating residents, businesses, non-profits, school districts, and Government entities on the environmental benefits and savings on electricity bills which solar energy brings to the public. Additionally, James will be educating people on solar incentives and funding options which are unprecedented in 2019.
James has over 24 years of outside sales experience in the software, management consulting, and industrial goods industries. James holds a Bachelor in Accounting and Finance from Loras College, Dubuque, IA and a Master in Business Administration from the University of Northern Iowa, Cedar Falls, IA.