One of the most popular Disney movies of all time captures the heart in a whole new way: as a practically perfect musical!
"Winds in the east, there's a mist comin' in like somethin' is brewin' and 'bout to begin."
This July, take a trip to number 17 Cherry Tree Lane, where the Banks family is on the search for another new Nanny when Mary Poppins flies in on the winds of change with lessons for both the children and the parents. She takes the family and the audience on magical adventures, dispenses sage advice, and teaches us all to find the silver lining in any situation.
This musical, based on the popular Disney movie, features unforgettable songs audiences already know and love like "Supercalifragilisticexpialidocious", "A Spoonful of Sugar", and "Step In Time". With characters flying across the stage and dancing across rooftops this show is sure to have you mesmerized.

The Grand Opera House is excited to present Disney and Cameron Mackintosh's Mary Poppins in all the soaring splendor you expect from the beloved movie turned musical. Based on the books by P.L. Travers and the classic Walt Disney film, this special 2019 Summer Event is sure to be fun for the whole family. This enchanting mixture of irresistible story, unforgettable songs, breathtaking dance numbers and astonishing stagecraft will run for 3 high-flying and magical weekends in July.
The Grand is excited to be bringing in Director and Choreographer Alex Acevedo from New York City to stage and choreograph this production. He is known for a joyous energy matched with a rigorous work ethic and calm professionalism. His imaginative staging has been seen at The Lynn Redgrave Theater, The Cherry Lane Theater, The 13th Street Rep, Narrows Community Theater, The Hudson Guild Theater, The Times Square Arts Center, and various regional theaters in California, New Jersey, and Wisconsin. He enjoys staging dynamic, physically driven theater that is rooted in human connection. Producers, cast members and fellow artistic staff are often impressed by his ability to create an environment of community and collaboration where every voice is valued.
Flying effects will be provided by ZFX, Inc. one of the top rated flying effects companies in the world. ZFX, Inc. is the complete service provider for Flying Effects. From High Schools to Broadway, Churches to Special Events, ZFX zealously pursues its goal of worldwide domination of the performer flying industry with unparalleled skill and enthusiasm.
Performances are July 12, 13, 18, 19, 20, 25, 26, 27, 2019 at 7:30 p.m. and July 14, 21, 28, 2019 at 2:00 p.m. Tickets for Disney and Cameron Mackintosh's Mary Poppins are $23 for Adults and $15 for children under 18 and can be purchased in person at the Box Office located at 135 W. 8th Street in Dubuque, or by calling (563) 588-1305. Box Office hours are Monday through Friday from Noon until 4:00 p.m. Tickets can also be purchased on our website at TheGrandOperaHouse.com.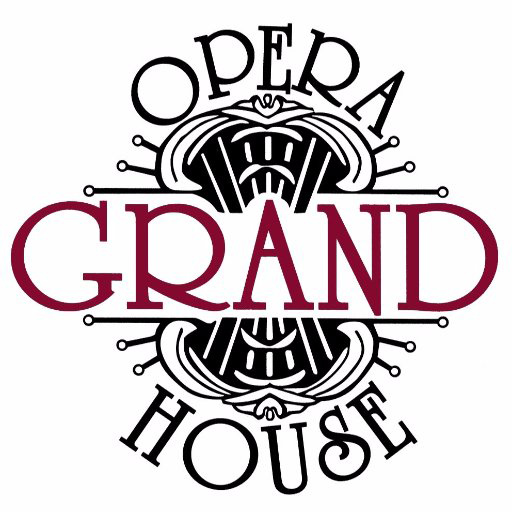 Mary Poppins is presented through special arrangement with Music Theatre International (MTI). All authorized performance materials also supplied by MTI (MTIShows.com). Sponsored by American Trust, Van's Liquor Store, The Telegraph Herald, Fuerste, Carew, Juergens & Sudmeier, P.C., Fuerste Eye Clinic, Premier Bank, Kane, Norby and Reddick PC, Klaurer Manufacturing, and Cottingham & Butler.