Dubuque City Manager Mike Van Milligen has appointed Ryan Knuckey as director of the City's transportation services department, which includes The Jule public transit division and the City's parking utility division.  Knuckey's appointment was effective Monday, Oct. 11.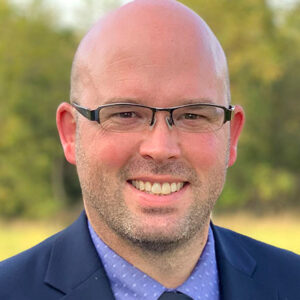 As director of transportation services, Knuckey will be responsible for coordinating the department's day-to-day operations, managing multi-modal projects, and will lead policy development and planning for a balanced, safe, and efficient transportation system.
Knuckey served as corporate transportation manager for Flexsteel Industries from November 2014 to October 2020, overseeing nine shipping locations across the US and Mexico.  His responsibilities also included managing common carrier contracts, leases for equipment parking and storage facilities, and up to a $25 million budget for new equipment, equipment maintenance, fuel, technology, and staffing.
City of Dubuque Human Rights Director Kelly Larson has been named the City's new development and training manager, a new full-time position in the City's human resources department. Larson began the new role on Monday, Oct. 4.

The addition of a development and training manager position in the human resources department was approved through the City's fiscal year 2022 budget process. Larson will report directly to Director of Human Resources Shelley Stickfort and will assess organization-wide developmental needs to drive training initiatives and identify and arrange suitable training solutions for employees. This position will also involve actively searching, creatively designing, and implementing effective methods to not only educate, but to evaluate, enhance, and recognize employee performance.