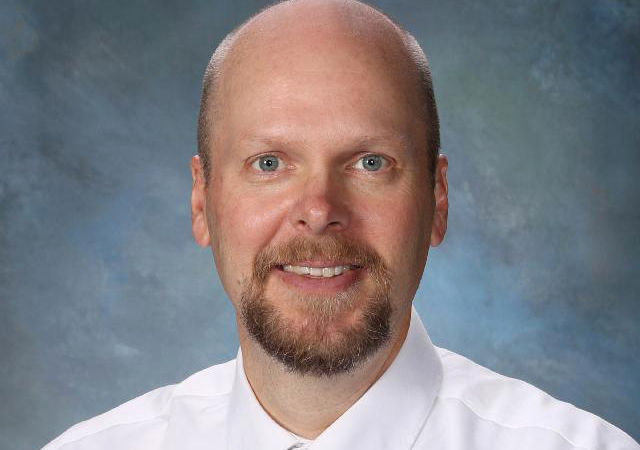 The Dubuque Community School District is pleased to announce the appointment of Greg Lehman as the next principal of Jefferson Middle School, pending approval by the Board of Education at its April meeting. An experienced educational administrator and assistant principal at Jefferson since 2006, Lehman will succeed Kelly Molony, who is retiring at the end of the school year.
As principal of Jefferson, Lehman will be responsible for the strategic and day-to-day operations of the school, which serves approximately 600 students and has over 100 professional and support staff.
Before becoming the Jefferson assistant principal in 2006, Lehman served an eighth-grade physical science teacher at the school since 2000. Prior to joining the Dubuque Community School District, he was a middle school life science, health and physical science teacher at River Ridge Middle School in Hanover, Ill.
Lehman holds a bachelor of arts degree in education from the University of Northern Iowa, as well as a master of arts in education degree (administration) from Clarke University. Professionally, he is a member of School Administrators of Iowa and the Association for Supervision and Curriculum Development.