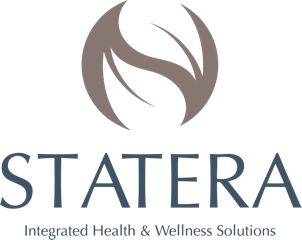 STATERA INTEGRATED HEALTH & WELLNESS
StateraIntegrated.com
Healing Your Mommy Tummy and More – Tuesday, Dec. 1 @ 6:30 PM-8:30 PM, Lower level
This workshop addresses the changes in your body postpartum, and teaches you how to more fully recover from birth. Regardless of how long it's been since you have given birth, learn how to heal from many common concerns including: diastasis recti, weak core, bladder leakage, painful intercourse, vaginal heaviness, digestive issues, and pelvic/low back pain.
Special Sound Healing and Reiki Evening – Thursday, Dec. 3 @ 5:30 PM-7:30 PM, Upper level
We store life experiences as energy patterns in our energy anatomy. Some of those experiences create blockages interrupting the free flow of energy. Tuning forks and Reiki help by channeling positive energy into your body resulting in stress reduction and relaxation.
Prenatal Breastfeeding Education Class – Saturday, Dec. 5 @ 9 AM-12 PM, Upper Level
Prenatal Breastfeeding Education Class: Knowing about breastfeeding and what to expect is a good idea before your baby arrives. This hands-on, interactive class will give you the knowledge you need to feel ready to meet your baby and start the breastfeeding journey. Moms are encouraged to have a support person come along for the class.

Spectra Breast Pump Training – Saturday, Dec. 5 @ 1 PM-2 PM, Lower level
Do you have a spectra pump and wonder if you're using it correctly or if you're maximizing your full pumping potential? If you would like to know more about how to use your Spectra pump, this workshop is for you!
Private Flange Fitting Session – Saturday, Dec. 5 @ 2:15 PM, 2:45 PM & 3:15 PM, Lower level
If your breast pump flange size is incorrect, there's a good chance your milk output is being compromised. Whether you are an exclusive pumper or an occasional pumper, the proper flange fit will make all the difference in your pumping sessions. Sign up today for your private, individual flange fit session!
Counterstrain – Thursday, Dec. 10 @ 5:30 PM-7:30 PM, Upper level
Strain/Counterstrain private treatment can help if you are suffering from headaches, back pain, knee pain, shoulder pain, were in a car accident, slipped on the ice, etc. you may benefit from this technique.
Milk Parties! – Mondays, December 14 & 28 @ 9:30 AM-10:30 AM, Upper level
Let's celebrate breastfeeding! This support group is for moms and breastfeeding babies of all ages, as well as pumping moms and pregnant women.
Community Acupuncture – Thursday, Dec. 17 @ 5:30 PM-8 PM, Lower Level
Experience individualized treatment in a common treatment area through a 30-45 minute treatment below the knees and elbows.
Statera Live Streaming Classes
StateraIntegrated.com/live-streaming-classes
Prenatal Yoga – Mondays, Dec. 7, 14, 21 & 28 @ 5:30 PM-6:20 PM
Release tension, move your body in ways that can ease common discomforts of pregnancy. Appreciate, trust, and tune in to your body. Practice openness and surrender – preparing mind, body, and spirit for birth and motherhood. This class is currently being offered in-person or via live-stream, your choice!
Statera Telehealth
StateraIntegrated.com/virtual-learning
For your convenience, Statera is offering several one-on-one appointments via Telehealth. Please call (563) 207-8932 Monday through Friday from 8 AM to 5 PM to schedule.