MERCYONE DUBUQUE MEDICAL CENTER
MercyOne.org/Dubuque
MercyOne has canceled all meetings, classes, and support groups held on campus until further notice. Join MercyOne Dubuque for these virtual classes. No fee. Register in advance for these webinars at MercyOne.org/Dubuque/Classes.
Radiation Therapy for Breast Cancer (Webinar) – Wednesday, Nov. 4 @ 12 PM-12:20 PM
Breast conservation therapy has become the standard of care for breast cancer, and radiation therapy following surgery can lower the chance of the cancer returning. Join a virtual chat with radiation oncologist Edward Miles, MD, as he discusses radiation therapy and the options available at MercyOne Dubuque Cancer Center.
Cancer Care: Treating Mind, Body, and Spirit (Webinar) – Wednesday, Nov. 11 @ 12 PM-12:30 PM
Adding complementary therapies can help lessen some side effects of traditional cancer treatment and improve your quality of life. MercyOne nurse Jessica Kennedy, BSN, RN, will discuss how aromatherapy, massage, acupuncture, and other therapies can enhance cancer care. She'll also discuss life after cancer, including the social and emotional impacts.

STATERA INTEGRATED HEALTH & WELLNESS
StateraIntegrated.com
Special Sound Healing and Reiki Evening – Thursday, Nov. 5 @ 5:30 PM-7:30 PM, Upper level
We store life experiences as energy patterns in our energy anatomy. Some of those experiences create blockages interrupting the free flow of energy. Tuning forks and Reiki help by channeling positive energy into your body resulting in stress reduction and relaxation.
Milk Parties – Mondays, Nov. 9 & 23 @ 9:30 AM-10:30 AM, Upper level
Let's celebrate breastfeeding! This support group is for moms and breastfeeding babies of all ages, as well as pumping moms and pregnant women.
Healthy Pregnancy, Confident Birth – Tuesday, Nov. 10 @ 6:30 PM-8:30 PM, Lower level
Pregnant or trying to conceive? Come learn how to best care for your body during pregnancy through nutrition, movement, and relaxation techniques. This workshop will equip your mind, body, and spirit for an optimal pregnancy experience.
Counterstrain – Thursday, Nov. 12 @ 5:30 PM-7:30 PM, Upper level
Strain/Counterstrain private treatment can help if you are suffering from headaches, back pain, knee pain, shoulder pain, were in a car accident, slipped on the ice, etc. you may benefit from this technique.
Prenatal Breastfeeding Education Class – Tuesday, Nov. 17 @ 6 PM-9 PM, Upper level
Prenatal Breastfeeding Education Class: Knowing about breastfeeding and what to expect is a good idea before your baby arrives. This hands-on, interactive class will give you the knowledge you need to feel ready to meet your baby and start the breastfeeding journey. Moms are encouraged to have a support person come along for the class.
Community Acupuncture – Thursday, Nov. 19 @ 5:30 PM-8 PM, Lower Level
Experience individualized treatment in a common treatment area through a 30-45 minute treatment below the knees and elbows.
Your Birth: Beyond the Basics – Monday, Nov. 30 @ 6:30 PM-8:30 PM, Lower level
There is so much more to birthing than "breathing through contractions." In this class you will learn tips and tricks you won't hear in other birth classes. You will know how to work with your body, not against it, for a more comfortable, efficient birth.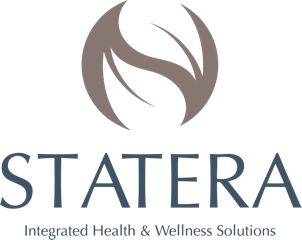 Statera Live Streaming Classes
StateraIntegrated.com/live-streaming-classes
Prenatal Yoga – Mondays, Nov. 2, 9, 16, 23 & 30 @ 5:30 PM-6:20 PM
Release tension, move your body in ways that can ease common discomforts of pregnancy. Appreciate, trust, and tune in to your body. Practice openness and surrender – preparing mind, body, and spirit for birth and motherhood. This class is currently being offered in-person or via live-stream, your choice!
Statera Telehealth
StateraIntegrated.com/virtual-learning
For your convenience, Statera is offering several one-on-one appointments via Telehealth. Please call (563) 207-8932 Monday through Friday from 8 AM to 5 PM to schedule.