by Elizabeth Kelsey
The Dubuque Museum of Art is offering local and regional artists a chance to represent their COVID-19 experiences in a unique and pandemic-appropriate format.
The museum's new exhibit, Portraits of the Pandemic, features self-portraits created by tri-state artists, which have been displayed virtually on the museum's Facebook page throughout the summer and fall.
Stacy Peterson, Curator and Registrar at the Dubuque Museum of Art, said the idea for Portraits of the Pandemic arose in the spring as the effects of COVID-19, social distancing, and quarantine were beginning to be felt both locally and nationally. She became aware of an online project that was making the rounds of art museums across the country: a campaign called Stay Home, Make Art in which artists submitted work virtually.

"That kind of resonated with me because everybody was isolated… and I wondered how artists were dealing with that," Peterson said. "Art can give us so many insights into the world around us, and it can either help us celebrate with the times or gain a deeper understanding of the times."
A subsequent conversation with local artist and teacher Lisa Towers encouraged Peterson to pursue a similar virtual exhibition for DuMA. At Towers' suggestion, the Dubuque museum's call for artists would focus on self-portraits, of any medium, created since March 2020.
The exhibition, which was announced in May, was open to tri-state artists from a variety of counties, including Dubuque, Clayton, Delaware, Jones, and Jackson Counties in Iowa, Jo Daviess, and Carroll Counties in Illinois, and Grant, Iowa, and Lafayette Counties in Wisconsin.
"We didn't want to have people coming from 200 miles around because we were in a period of quarantine, so that's why we made it local or a very small regional exhibition," Peterson said.
Artist Rabecca Jayne Hennessey of Guttenberg, IA, was inspired to create her oil painting, "The Longest April," after receiving and wearing her first face mask in response to the COVID-19 pandemic.
"A friend of mine gave me a face mask, so I thought, 'I'm going to do a self-portrait with a face mask around my neck,'" she said. "I kind of did it as sort of a 'be-careful-what-you-wish-for,' because last year all I wanted was time to paint, and now I have all this time."
Paul Chase, a Galena artist whose mixed media submission "Words of a Portrait" is also featured in the exhibition, sympathized with the sudden advent of free time.
"I think, for me, that because more of a lockdown was going on, I actually got more involved in doing it because I would have put it off," he said. "Suddenly, I have more time."
The artists also learned powerful lessons about themselves while crafting their submissions.
"It kind of forces us to look inside ourselves, because when doing a self-portrait, you're forced to really take a look at yourself and think about, 'what message do I want to convey while I'm taking a look at myself?'" Hennessey said. "It made me think of all the people… and all of the personality traits that I have that were brought to me from other people. I could see other people in myself."
Peterson had the chance to see the fruits of that introspection when the artists submitted a short paragraph description of their work, which DuMA has posted along with their submissions. These explanations have enriched the viewers' understanding of the art, she said.
"There have been artists who have really opened up about how they have been; for example, depressed during this time… and you see this in their artwork, and maybe that's something that you feel as well, and you can relate," she said.
Chase agreed. "I think that the other artists' (work) just kind of depicts that we were all in the same boat together during the pandemic," he said. "Everybody expressed it a little bit differently, with very different media and ideas."
The exhibition has garnered more than 70 submissions, ranging from collages to oil paintings to knitting projects, submitted by everyone from professional artists to students.
In addition to posting submissions virtually on their Facebook page, the museum also plans to hold an in-person exhibition of the Portraits of the Pandemic gallery at the museum in October. The deadline for work to be considered for this in-person showcase was September 8, at which time 77 portraits had been submitted, but submissions for the virtual portion of the exhibition will remain open until February 2021.
"We've gotten a lot of artists who have been really happy to have this call for art because it has allowed them to focus on something other than the negative news that they hear and just the uncertainty and the fear of the time," Peterson said. "It has allowed them to focus on their art again."
That was certainly the case for Chase. "(Art) gives [one] a focus and takes [one's] mind off of what else is going on, for a short time, and it's just very peaceful," he said. "I am lucky, or blessed, to have something – a talent – that I can do alone. Other people might get bored, but I've got a studio, and I've got plenty to do, and it's an exciting thing to do."
For more information on the Portraits of the Pandemic exhibition, visit the Dubuque Museum of Art's website (dbqart.org/portraits-of-the-pandemic/) or on Facebook or Instagram (@dubuqueart).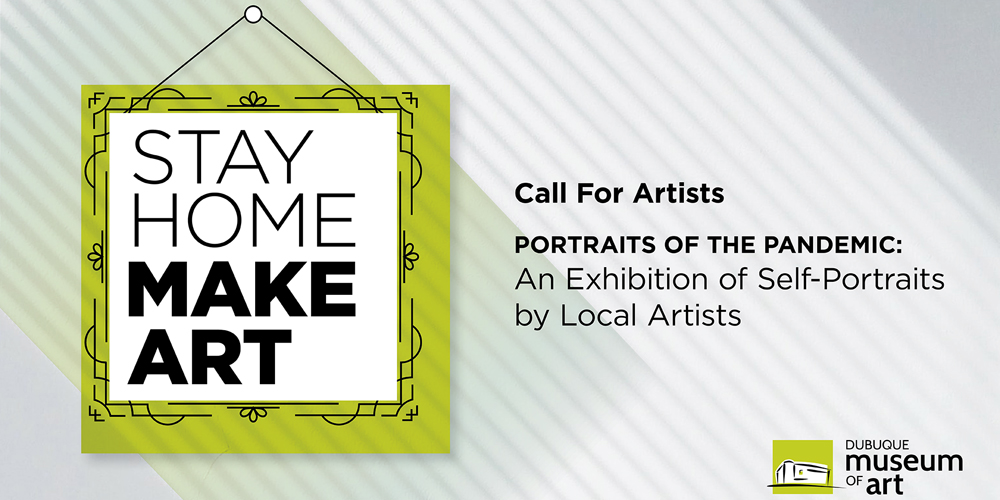 DuMA Announces New Executive Director
The Dubuque Museum of Art (DuMA) announced in September that Gary Stoppelman has been tapped as its next Executive Director, following the March departure of prior Executive Director David Schmitz.
Schmitz, who left the museum to assume the position of state council administrator for the Iowa Department of Cultural Affairs Arts Council, had been with the museum since 2015.
According to a September 1 press release from the museum, Stoppelman has worked in museum leadership and marketing for such renowned institutions as the Metropolitan Museum of Art, the Museum of Modern Art, and the Art Institute of Chicago. His most recent position was as the Deputy Director for Marketing and External Affairs at the Indianapolis Museum of Art.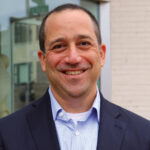 "Gary has led cross-functional teams at the country's most prominent cultural organizations to deepen their understanding of their audiences, align around a vision, and drive record growth," said (in the press release) DuMA Board of Trustees President Julie Steffen, who served as interim Executive Director during the search process. "The Board is excited for Gary to lead our efforts to inspire new levels of participation, collaboration, and excitement in our community."
In an emailed letter to the Friends of the Dubuque Museum of Art, Stoppelman expressed his gratitude as he accepted the position. He wrote that he was "deeply moved by the graciousness of the welcome" that he and his wife Mary Neu-Stoppelman had received from the Board, donors, volunteers, and staff.
"In my experience, DuMA is unique for centering the mission and vision on people and the quality of life in the community," he wrote. "We experienced first-hand the generosity of this community, the pride in the Museum's accomplishments, and the passion for its future.

This featured article was published online in its entirety thanks to Premier Bank. Help support the arts by visiting PremierBanking.bank.