Medical Associates Clinic is pleased to announce that Michael Peroski, DO, has been named as the "Early Career Psychiatrist Chair" by the Iowa Psychiatric Society's Executive Council.
The Iowa Psychiatric Society (IPS) is the statewide professional association for 182 psychiatrists in the state of Iowa. It is affiliated with the American Psychiatric Association (APA) with over 37,000 members worldwide. IPS Committee Chairs are appointed by the president and serve the same two-year term as the president.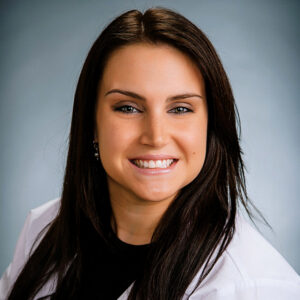 Medical Associates also announces the arrival of Ashley Biedermann, FNP, to their Hospitalist department. Ashley attended Chamberlain College of Nursing, Chicago, IL, and the Allen College in Waterloo, IA. She is a Board Certified Family Nurse Practitioner. As a member of the Hospitalist team, she will work closely with patients, families, physicians, and hospital staff to deliver expert inpatient medical treatment. Previously, Ashley had worked as an RN and CNA at Mercy Hospital in Dubuque.