The Dubuque Arts Council's "Educating and Entertaining" mission is to provide diverse, multi-disciplinary, artistic and educational opportunities to expand cultural horizons and improve the quality of life. In addition to the Artist-in-Residence program, every summer the Dubuque Arts Council holds a series of seven free summer concerts held at the Dubuque Arboretum and Botanical Gardens.
The Music in the Gardens summer series is presented by the Dubuque Arts Council (DAC) with the sponsorship of local businesses and loyal patrons of the arts. These seven free concerts are performed in an outdoor setting by professional musicians with a variety of music genres such as jazz, country, classical, and blues. Bring a lawn chair. Pack wine and a picnic; or take advantage of food and beverage available for sale at each concert. The music is for all ages so bring the family and friends.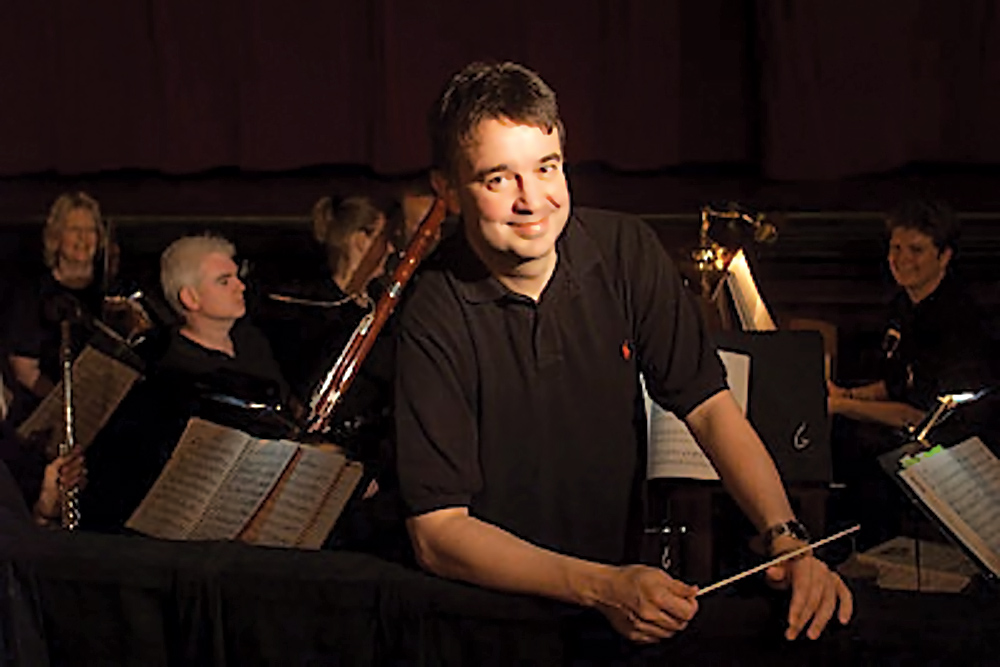 June 17 – Hunter Fuerste & His American Vintage Orchestra
Hunter Fuerste and His American Vintage Orchestra present an authentic musical recreation of the Big Band era, the music of 1935 to 1945. The show features recreations of the original hits of Glenn Miller, Tommy and Jimmy Dorsey, Artie Shaw, Benny Goodman, Harry James, Count Basie and many others. In addition to a fourteen-piece big band, the program features male and female soloists and a special tight harmony vocal group, The Penthouse Serenaders. Visit HunterFuerste.com.
June 24 – The Dubuque Symphony Orchestra
Founded in 1958, the Dubuque Symphony Orchestra (DSO) serves the residents of Dubuque and the surrounding Tri-State Area. Under Music Director William Intriligator, over 60 professional musicians perform a repertoire of classical and pops concerts. The DSO believes in artistic excellence and the power of music and is committed to enriching the community and inspiring the hearts and minds of all its patrons.

Bring your family and friends to enjoy a range of musical styles including popular light classics, movie soundtracks, and rousing marches. Pursuit of the Podium winner (and Julien's Journal "Wine & Spirits" columnist) John B. Donovan will guest conduct a piece with the orchestra.
The community play-along is also returning this year! Musicians of all ability levels are invited to join the Symphony in playing two pieces at the concert; sheet music can be downloaded from the DSO's website. Visit DubuqueSymphony.org.
July 1 – Sid V & The Human Resources
Sid V and the Human Resources is an Oldies Band from Dubuque. They play band-guitar, keyboard, bass and drums. All are singers and musicians who perform a wide variety of oldies, classic rock, blues, country, some big band, folk music, polkas and cute songs for all ages from the 50's through the 80's. They also include select songs before 1950 and beyond the 80's to the current era. Visit Facebook.com/SidVandHRs.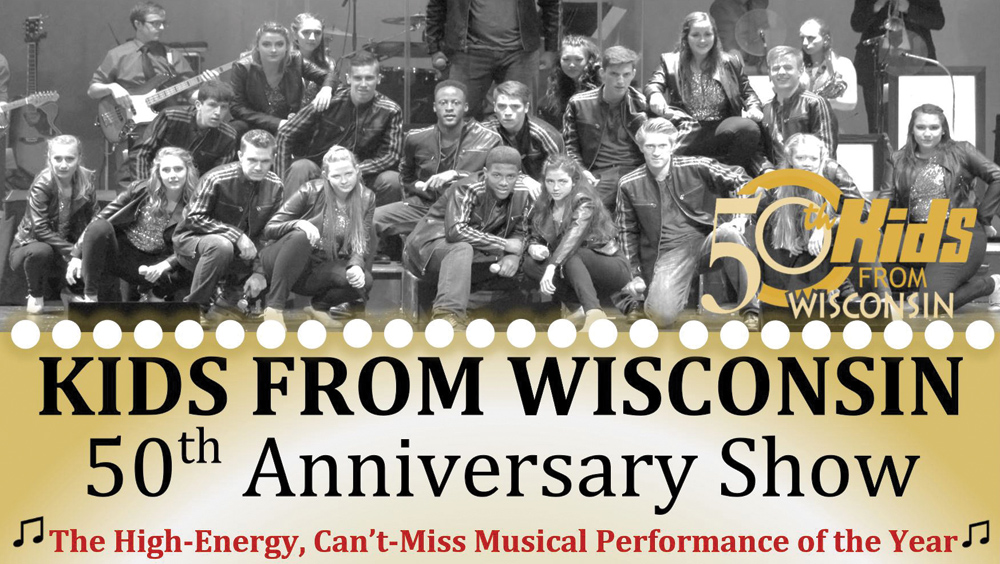 July 8 – Kids from Wisconsin: 50th Anniversary Tour
Established in 1968, the Kids from Wisconsin show troupe has performed from hometown stages, to state and county fairs, national trade shows, and The Kennedy Center in Washington, D.C. In their 50th season, their new show, themed "Shine the Light," will feature music performed since the inception of the Kids from Wisconsin. Some of the Kids' all-time favorites will be featured along with 5 decades of Broadway. As always, talented performers ages 15-20 will perform a diverse repertoire of morale-boosting musical entertainment, singing and dancing in a two-hour, fully-staged performance. Visit KidsFromWisconsin.org.
July 15 – Jason Stuart's Cobalt Blue
For 30 years, this Quad Cities blues scene band has been playing original music made famous by some of the most unique blues artists around today. Jason Stuart's Cobalt Blue have shared the stage with the giants in the world of Blues, such as, Big Bill Morganfield, Koko Taylor, Lucky Peterson, Larry McCray, Robert Cray, The Holmes Brothers, The Fabulous Thunderbirds, The Tommy Castro Band, and Anthony Gomes. They have appeared thirteen times at the Mississippi Valley Blues Festival and have had numerous festival appearances at blues festivals throughout the USA and abroad. Visit BandMix.com/TheMrBlues.
July 22 – The Fez: A Tribute to Steely Dan
If you are a Steely Dan fan, The Fez is going to knock your socks off with their special performance tribute. The is a band composed of some of the finest musicians in Eastern Iowa dedicated to faithfully reproducing the jazz/rock fusion masterpieces of Steely Dan. Founded in 2011, this Iowa City band plays pop, rock, soul, and groove. Visit Facebook.com/TheFezTributeBand.
July 29 – Denny Diamond
Denny Diamond is one of the Nation's most sought-after vocalist entertainers, known for his tribute to the music of Neil Diamond. During his career, spanning over 20 years, Denny has wowed audiences with his Branson-style performance to thousands of people across the U.S. Denny Diamond and his sons, Lucas and Spencer, perform songs made famous by Neil Diamond while mixing in the hits of Johnny Cash, Ricky Nelson, and Elvis. Visit DennyDiamond.com.
Artists-in-Residence
Since 1975, the Artists-in-Residence program has connected professionals in the performing arts with area elementary and middle school students through live performances at area public and parochial schools. The artists have been selected by the Dubuque Arts Council because of their reputations as outstanding performers who also excel in relating to youth while educating and entertaining.
Contributions to sustain the DAC and its programs may be sent to Dubuque Arts Council, 2728 Asbury Rd., Ste. 220, Dubuque, IA 52001. For more information on DAC, Music in the Gardens, and Artists-in-Residence, visit DbqArtsCouncil.org.
Editor's note: Article provided by the Dubuque Arts Council, with additional information provided by the Dubuque Symphony Orchestra; edited by Julien's Journal.