Music plays such a crucial role in so many movies, that when there is no soundtrack, the background silence can be uncomfortable for many viewers. Audiences value a film's soundtrack as highly as they do the lead actors' performances, and the film and music industries honor worthy film music with lofty awards such as Oscars and Golden Globes for Best Original Song and Best Original Score. This year, the Dubuque Chorale is partnering with the Julien Dubuque International Film Festival on April 21 and 22 to kick off the Film Fest with a concert full of famous songs from classic and beloved movies interspersed with festival film previews.
Bob Demaree, Director of the Dubuque Chorale, finds this new collaboration invigorating. "We are so thrilled to be partnering with JDIFF – their event has brought so much to our community!" If you've attended a Dubuque Chorale concert in recent years, it probably comes as no surprise that Demaree takes particular pride in the chorale's record of collaboration with other groups in the Dubuque community. He explains, "The Dubuque Chorale has worked diligently to partner with many local arts organizations, including the River Museum, the Art Museum, and the DSO. We thought it would be a great link because almost all movies have music and some movie music is among the most recognizable in our lives!"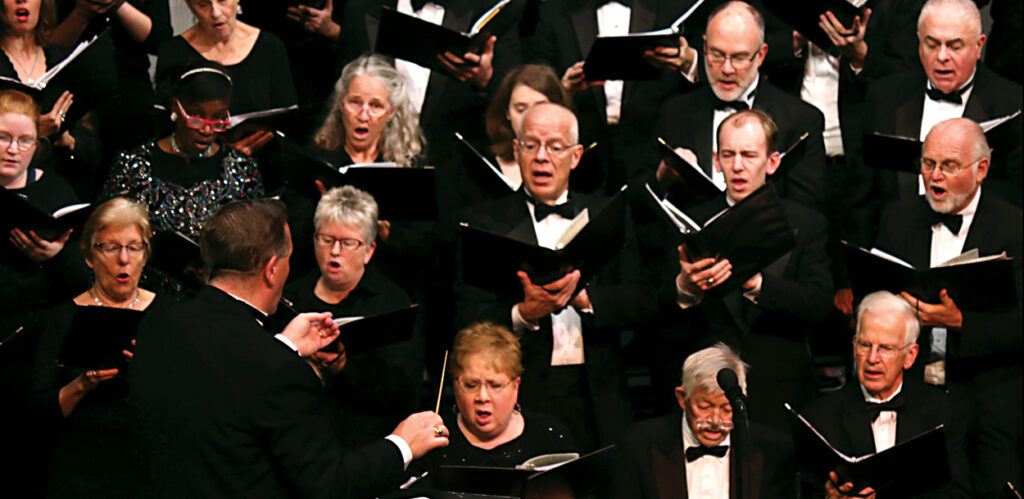 Demaree is not alone in his excitement. The Julien Dubuque International Film Festival's Executive Director, Susan Gorrell, echoes his enthusiasm. "Music and movies – what better way to bring movie melodies from the Dubuque Chorale and introduce the trailers for the upcoming Julien Dubuque International Film Festival." The song sets will alternate with trailers for many of the films selected for screening later in the week. Get your first look at the festival programming with popcorn and beverage in hand.
The concert program will cover a broad range of movie genres, including fantasy, action, drama, comedy, and romance, performed by the Dubuque Chorale, its chamber choir Cadenza, and the Dubuque Chorale Children's Choir. Demaree focused on programming a variety of popular pieces originally composed for movies. "I checked out the American Film Institute's list of the 100 most popular songs that was developed through a huge survey. I'm really pleased that the top four songs in that list – 'Over the Rainbow,' 'As Time Goes By,' 'Singin' in the Rain,' and 'Moon River' will all be performed in our concert!"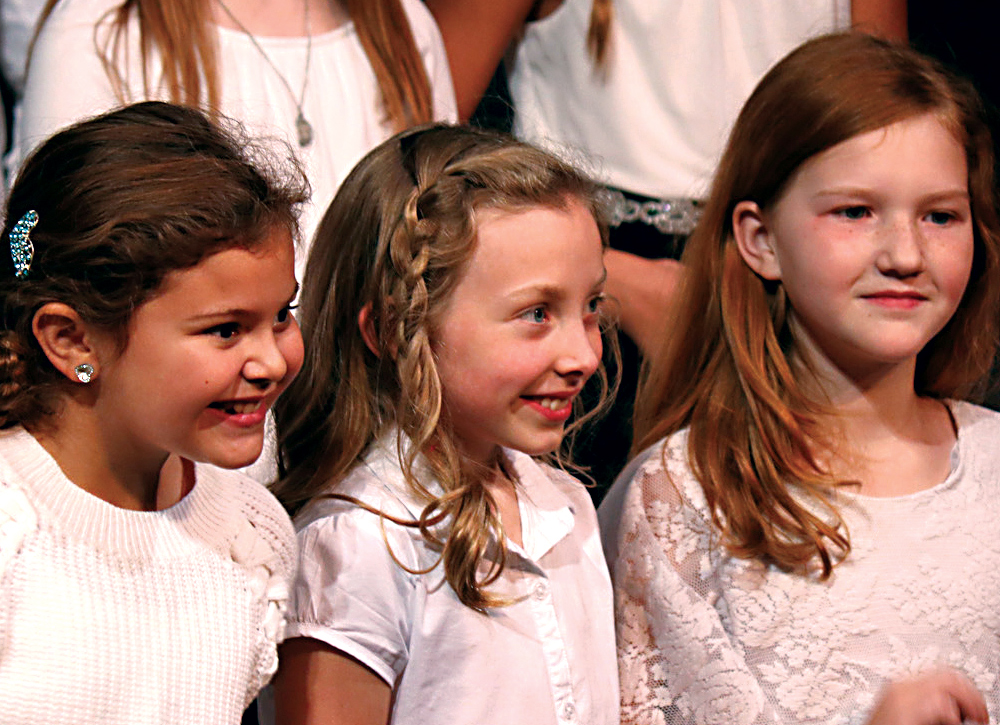 Karmella Sellers, Director of the Dubuque Chorale Children's Choir, finds rehearsing for this concert with her young singers especially refreshing. "It is always fun to sing songs you are familiar with, especially if they come from some of your most loved movies. We are having a blast as we rehearse." Further, Sellers points out that the fact that most of the children's choir pieces are from animated films makes their performance particularly poignant. "Animated films are usually a child's first experience with a full length film. They hold a special place in the heart, and bring back great memories as the child ages."
For Sellers, this concert is as much about celebrating familiar melodies as it is about introspective remembrance. "We are hopeful that as we sing these songs, our audiences will recall special memories, too – of family outings to the theater, of singing at the top of their lungs in the car, of being together. We expect some feelings of joy, and perhaps a few tears, too." Your heartstrings are sure to be pulled by the finale, when the three choirs will come together to sing "The Rainbow Connection."
Tickets are $15 and available at FiveFlagsCenter.com. For more information, visit DubuqueChorale.org.

Movie Melodies
The Dubuque Chorale Sings the Songs of Film
Saturday-Sunday, April 21-22
7:30 PM (Sat.) & 2 PM (Sun.) @ Five Flags Theater