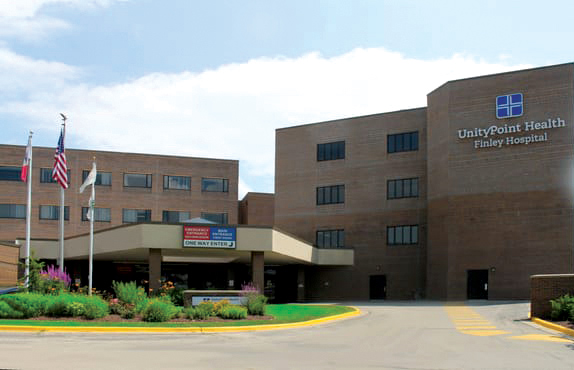 UnityPoint Health ® – Finley Hospital is actively seeking new members for our Patient & Family Advisory Council. The council is intended to provide real-time feedback from Finley patients and their families in order to achieve an enhanced patient experience.
Discussion items for the council may include things such as:
Providing input to enhance the patient and family experience.
Providing input to the delivery of service.
Providing input on educational programs, classes, and written materials for patients and families.
Providing input for program development and program improvement opportunities.
Providing input on facility design or renovation.
Providing a vehicle for communication between patients, families, and staff.
The collaborative group meets eight to ten times per year. Meetings are typically held on weekday evenings lasting approximately one hour. A meal is provided at each meeting. Members of the community who have had a recent experience at Finley are welcome to submit an interest form found at UnityPoint.org/pfac.
In other news, UnityPoint Health – Finley Hospital was recently recognized with an Award of Merit by the Masonry Institute of Iowa's Architectural Design Awards. There were 21 entries and Finley was one of eight recipients.
Finley's Grandview Expansion Project created a state-of-the-art addition to Finley Hospital, which included a new emergency department, surgery suite, and comprehensive heart center. The materials chosen for the expansion were brick and cast stone in an effort to be cohesive with the existing facility which utilized cast stone on the lower level and brick on the upper levels. This was reversed in the addition to provide a fresh take on the existing facility. The use of brick and cast stone also allowed the materials to be sourced from the Midwest and installed by a local mason, Cummer Masonry.

All entries were judged by a panel of architects from outside the State of Iowa. The panelists focus on the excellence of each project with the following as criteria:
Creative use of masonry
Structural and architectural design
Proper masonry installation details
Technical innovations and their influence on design selection
Suitability of design to its environment
INVISION Architecture of Waterloo was the design agency for the project and the submitter for the award. Conlon Construction served as the construction project manager.