For one night only, Tony Danza will return to the University of Dubuque and make his debut appearance on the Heritage Center stage with his hit cabaret act, "Tony Danza: Standards & Stories."
Danza, a 1972 UD graduate, will perform in conjunction with his alma mater's Homecoming festivities at 7:30 p.m. on Friday, Oct. 20, in John and Alice Butler Hall, Heritage Center. The performance is part of the fifth annual Live at Heritage Center Performing Arts Series.
"It's always a thrill to come back to UD, but coming back as part of Homecoming makes it just so much more special. I feel the pressure to do a show that will live up to the occasion and I'm excited about the challenge," Danza said. "And I can't wait to perform at the Heritage Center. Beautiful!"
Best known for his starring roles on two of television's cherished series, "Taxi" and "Who's The Boss," Danza has established himself as a song-and-dance man who received rave reviews for his performance in the hit Broadway musical, "Honeymoon in Vegas." He has also starred on Broadway in "The Producers," "A View from the Bridge" and "The Iceman Cometh," and in films such as "Angles in the Outfield." In 2018, Danza will make his long awaited return to television, starring in "The Good Cop" on Netflix.
"Tony Danza: Standards & Stories" combines timeless music with wit, charm, storytelling and a dash of soft shoe and ukulele performances. Danza, accompanied by a four-piece band, performs a selection of his favorite standards from the Great American Songbook as well as selections from "Honeymoon in Vegas" while interweaving stories about his life and personal connection to music. While his college years are typically not part of the performance, one or two stories from UD might make it into the Homecoming performance, Danza said.
"With a great four-piece band, we sing some great standards and try to be funny and interesting with some personal stories," Danza said. "It's a really fun show."
Tickets for "Tony Danza: Standards and Stories" are $44 to $49 for adults, $40 to $44 for UD alumni and active military, reserve components and veterans, and $15 for children and students. Tickets can be purchased Monday through Friday from 10 a.m. to 5 p.m. at the Farber Box Office, Heritage Center, University of Dubuque, 2255 Bennett Street; by phone at 563.585.SHOW; or online at dbq.edu/heritagecenter.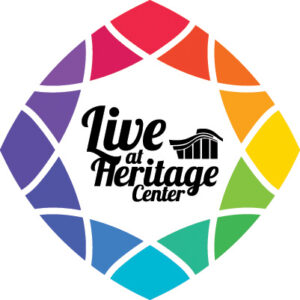 "It will be wonderful having our talented and esteemed alum Tony Danza showcasing his versatile performance abilities as part of his 45th reunion and our fifth anniversary season," said Thomas Robbins, executive director of Heritage Center. "Tony's appearance is sure to be a tour-de-force not to be missed."
Danza attended UD to become a teacher, but he said he always believed that he was an entertainer.
"The dream of a successful acting career seemed like a long shot, but, when you're young, nothing seems out of the question. I do know that it took a lot of luck for it to become a reality," Danza said.
A New York City native, Danza said his fondest memories of his time on campus were the perspectives he gained from Dubuque and the people he met.
"I met my best friend in the world there, on campus, when I was 17," Danza said.
Danza, who received the degree Doctor of Humane Letters from UD in 2004, is excited to return once more to his university for Homecoming festivities.
"Seeing old friends and catching up with people who knew you when you were so young and so foolish, there's nothing like it," Danza said, later adding. "Dubuque has changed so much since I was at school and so I will explore things that are different and look for the things that are the same. I also have to see my dear friend and classmate's mother, who is a longtime Dubuque resident."
A free Cyber Café Knapp Stage concert from 6 to 7 p.m. featuring Jeff Theisen performing "Cool Acoustic Tunes" precedes the show.