Great choral works are not limited to baroque fugues and classical cantatas, as the Dubuque Chorale is set to demonstrate this fall. With its mission to bring exceptional choral music to Dubuque audiences, the 100-member vocal ensemble is setting its sights further afield than the masterpieces of Haydn and Handel. On November 4th and 5th, the Dubuque Chorale will partner with Monroe Crossing to present its fall concert, Bluegrass, Country, and Chorale.
If the term "bluegrass" doesn't immediately bring choral singing to mind, you're not alone. But the Chorale is ready to enlighten and charm audiences with the program it has prepared. Bob Demaree, Artistic Director of the Dubuque Chorale, thinks a concert focused on bluegrass and country makes sense. "The Chorale has been very aggressive about trying to program concerts with music that relate to our area—like the rivers, agriculture and German heritage concerts," he explains. "To me, country music is a staple of our Midwestern culture, and it seemed that we ought to represent that style."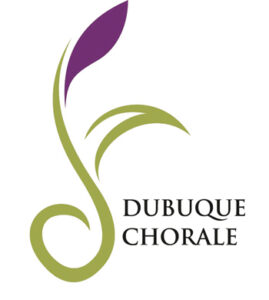 Special guests Monroe Crossing, a world-renowned bluegrass group based in Minneapolis, will share the stage with the Dubuque Chorale, Cadenza, and the Dubuque Chorale Children's Choir for various pieces, as well as perform a set of bluegrass works on their own. The evening will culminate in a performance by the Dubuque Chorale and Monroe Crossing of The World Beloved: A Bluegrass Mass, which was composed especially for Monroe Crossing by Dubuque native Carol Barnett. This unique piece introduces the bluegrass genre to the traditional choral mass. In Burnett's words, it aims to "bring the solemnity of the classical-based Mass together with the down-home sparkle of bluegrass," adapting not only the musical forms and mood but also the traditional texts to the more rustic setting of the Midwest. "Glory be to God on high," goes the text, "who launched the sunlight, loosed the rain."
Along with the excitement of collaborating with Monroe Crossing, Demaree is thrilled to announce that Carol Barnett will also be in town for the concert. "While Ms. Barnett hasn't lived here for years, she was born here, and we thought it would be nice to welcome her back to her birthplace.  She is a tremendously successful composer, having served as the composer-in-residence for several important choirs." He adds, "She's kind of a rock star in choral circles."
For those interested in the more scholarly aspect of bluegrass music composition and performance, Ms. Barnett will also be giving a talk open to the public on bluegrass music alongside local musician Denny Garcia on Thursday, November 2nd at 6:30 p.m., at the Multicultural Family Center.

Take note, the two performances are in separate facilities, in two separate towns. The concert on Saturday, November 4th, is at 7:30 p.m. at Five Flags Theater in downtown Dubuque, Iowa. Audience members in Wisconsin won't have to drive quite as far on Sunday, November 5th, at 7:00 p.m., when the concert will be performed at the University of Wisconsin-Platteville, in the Richard and Helen Brodbeck Concert Hall. Detailed ticket information is available at dubuquechorale.org