Sixty artists from 9 states will attend the 2nd annual Bluff Strokes Plein Air Paint Out, Sunday October 8 through Saturday October 14.  Artists will paint landscapes and buildings in and around Dubuque October 8-13, and will be awarded $10,000 in prizes.   Paintings will be available for sale Saturday, October 14th from 9am-7pm at historic Steeple Square (15th & White).
Last year's inaugural Bluff Strokes hosted 45 artists, many of whom had never been to Dubuque.  They were truly "blown away" by the Dubuque's unique vistas, buildings, and charming scenes – many found it challenging to decide what to paint first!  Dubuque rewarded their efforts by buying over $40,000 of paintings.  Paint outs are becoming popular around the country and many artists travel to several in a year.  Artists said they could "feel the energy" in Dubuque and would spread the word.  Dubuque is now on their map.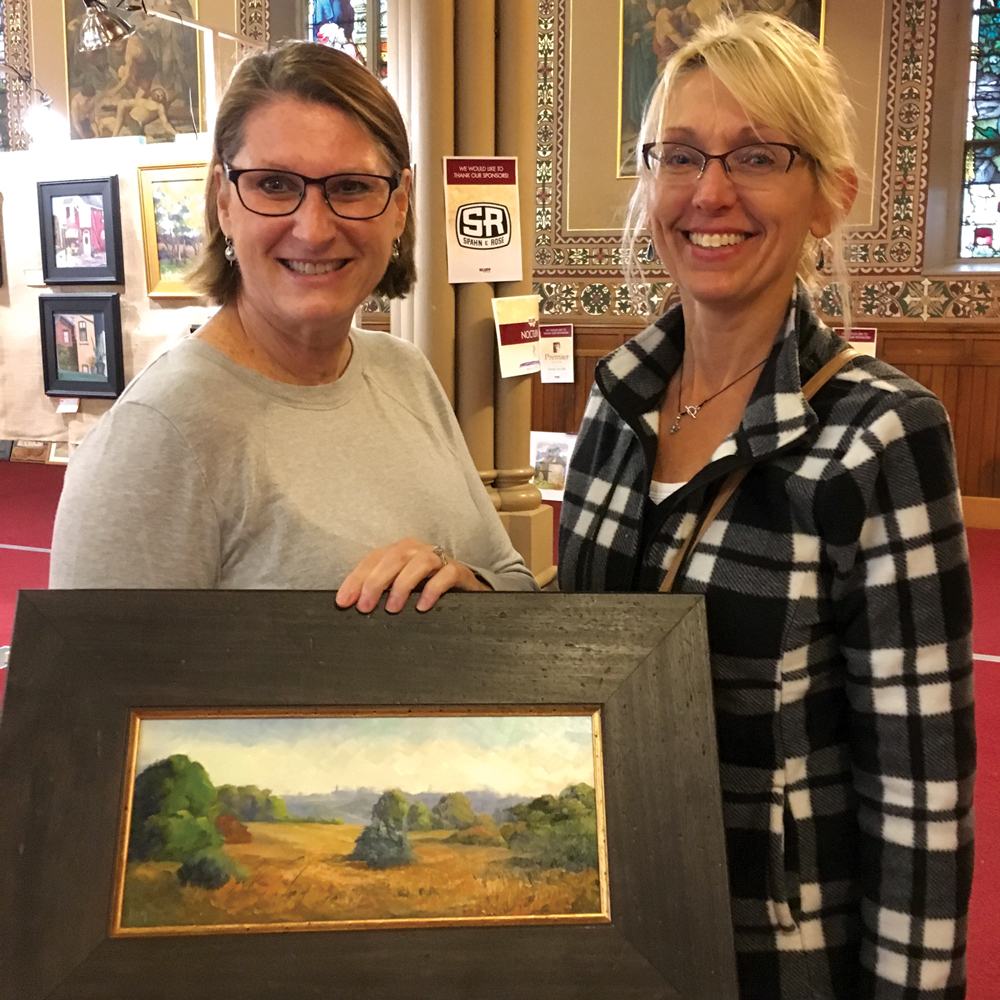 Artists help us see and appreciate what is right in front of us, whether it's a favorite coffee shop or a sweeping view of the Mississippi.  By Friday nearly 300 paintings of local scenes will be displayed for sale in Steeple Square.  Last year's painting prices ranged from $99 to $1,000.  The average was $350.
Friday, October 13, 6-9 pm, will feature a Patron Party at Steeple Square.  Patron Pass holders will get first chance to see the prize winners and buy paintings.  Patron Passes cost $125 for entry for two people, with $100 applicable to a painting purchase.   A fall dinner of chili, cornbread, and apple pie (provided by the Food Store), beer (from Jubeck's), and wine will be served.  Live music will add to the festivities.  Patron Passes can be purchased at the Julien's Journal office on Bluff St, River Lights Bookstore on Main Street, all Premier Bank Locations, and Body and Soul Asbury and downtown locations; also at the door the night of Friday the 13th of October starting 6 pm.  Checks only can be accepted for passes.

Saturday, October 14, 9 am – 7 pm will be the Public Art Sale at Steeple Square.  Fresh paintings from the Farmer's Market will be brought in as artists finish their morning paintings; those who attend on Friday should check back to see what's new!  Live music all day.
Check out bluffstrokes.org for more details, and for participating artists' websites. Questions? Email MRAWDubuque@gmail.com.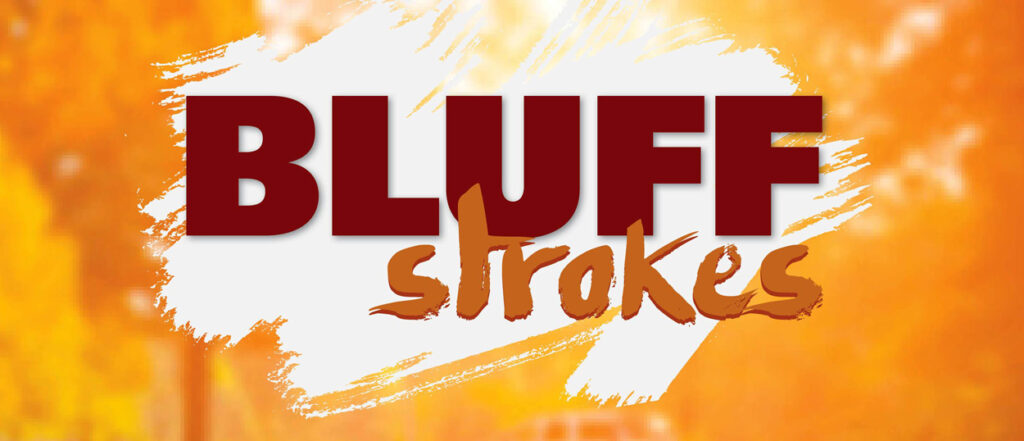 Mississippi River Art Workshops is an Affiliate of the Dubuque County Fine Arts Society.  Event Sponsors: Hirschbach Trucking, Premier Bank, Conlon Construction, Gronen Properties, Andi and Debi Butler, Cottingham and Butler, and McCoy Group.  Prize sponsors: University of Dubuque, Heritage Works Dubuque, Midwest Cycling Development Foundation.  In-kind sponsors: Steeple Square, Crescent Electric, and Envision.