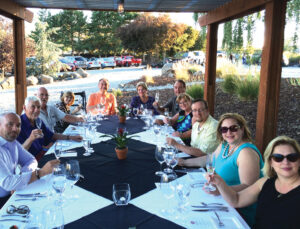 John Bookwalter – J. Bookwalter Winery, Richland, Washington
I've known John and enjoyed the fruits of his vineyards since conducting a fundraising campaign for Kadlec Medical Center, one of two hospitals in Richland, Washington in 2007. The story of J. Bookwalter Winery is a story of family heritage, deep roots and a centuries-old commitment to the land.
To read this and other premium articles in their entirety, pickup the August 2017 issue of Julien's Journal magazine. Click to subscribe, or call (563) 557-1914. Single issues are also available in print at area newsstands.