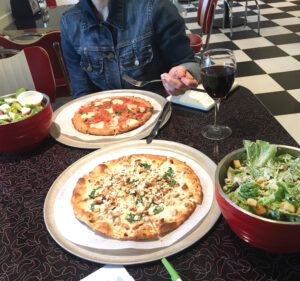 Not all pizza is created equal. Because there's pizza, and then there's Magoo's Pizza.
Ma-who's? Magoo's Pizza, located at 1875 University Ave. in Dubuque, is where fast-casual dining, neighborhood charm, and fresh, delicious ingredients make a winning combination.
To read this and other premium articles in their entirety, pickup the August 2017 issue of Julien's Journal magazine. Click to subscribe, or call (563) 557-1914. Single issues are also available in print at area newsstands.