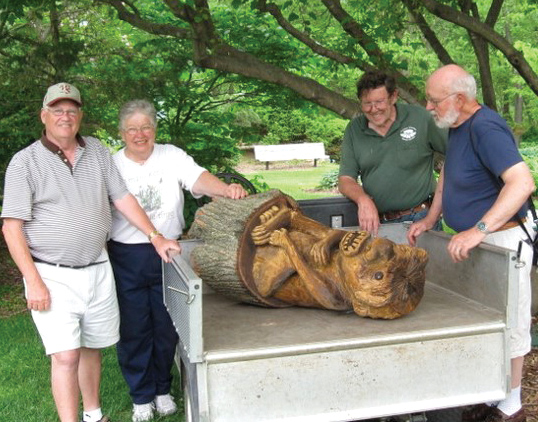 by Sue Lemon, Dubuque Arboretum & Botanical Gardens Volunteer Coordinator
Not so many years past, the mention of a troll would bring to mind a mythical creature, a dwarf figure of questionable character. He was generally "the bad guy" found hanging out in a dark cave or cowering under a bridge in children's literature.
Surprisingly, The Dubuque Arboretum & Botanical Gardens (DABG) hosts a grisly ole' troll in the park's Children's Gardens. He portrays one of the main characters in a timeless children's folk legend, The Three Billy Goat's Gruff. Figures of the troll and three little goats welcome the young at heart to revisit this tale.
To read this and other featured articles in their entirety, pickup the August 2017 issue of Julien's Journal magazine. Click to subscribe, or call (563) 557-1914. Single issues are also available in print at area newsstands.