Is this Dubuque or is it Hollywood? You might not be sure when you attend Star Struck: A Julien Dubuque International Film Festival (JDIFF) Hollywood Event taking place in the Diamond Jo Casino Harbor Room. The fundraiser for the film festival will be a glamorous winter gala, complete with a red carpet and paparazzi.
"This is the perfect opportunity to get dressed up for a glitzy night out while also supporting the film festival," said Susan Gorrell, executive director of the festival. "As a not-for-profit organization, we depend in part on the support of local residents. And who says fundraising can't be glamorous and fun?"
Sharon Kuttler, co-chair of the event, explained that, "Besides an evening of a lot of fun, we also hope that we can help provide people who have never come to the film festival with a sense of what it is all about. There are many people who say, 'I don't go to movies,' but the festival is so much more than the films. At Star Struck, we will give them a sneak peek at the upcoming film festival with a few film trailers – some of the films may be nominated for awards, others will have been screened and accepted for the festival. But beyond that, people are going to get a sense of all the other positive effects the film festival brings to Dubuque."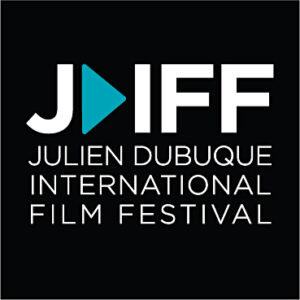 Some of those effects are just the energy and vibe of the festival, but it is so much more. There is its international flavor – films from all over the world have been submitted, and people from all over the globe attend the festival. There is a tremendous economic impact brought to the community, and of course, it is a great chance to show-off Dubuque, not to mention you get to see some great, never before seen, full length movies, documentaries, and shorts. Attendees of Star Struck will be the first to get a sneak peek at a few of the films offered this year at the festival.
Star Struck was created to be an Oscars like event, it is even taking place on the eve of the Oscars, which will be on February 26. "I think we've really put the fun in fundraiser," said Kuttler, "because there will be a lot of interactive things going on. We've got games that relate to the Oscars, Oscar themed signature drinks… it will be a very different sort of fundraising event.

"Everybody there that night will be a celebrity – they will enter on the red carpet and have their picture taken by the paparazzi [who, I understand, bear an uncanny resemblance to Digital Dubuque folk]. There will be interviews on the red carpet that will be broadcast live on Facebook and up on to the two huge screens in the Harbor Room. We want every one to look glamorous and I believe that the glitter and glam will only add to the excitement."
Photo opportunities with genuine Hollywood film props are also available. Everyone will leave with their paparazzi photo in a frame and will also be given a swag bag filled with movie-themed gifts.
Swag bags, according to ehow.com, historically referred to "burglarized content in a sack that was swung haphazardly over-the shoulder after a heist. The modern connotation is much more appealing. It is an adult goodie bag that contains free samples given by sponsors to high-profile guests."
"Besides the red carpet, when people arrive there will be Oscar and movie themed live music playing, provided by a vocalist and pianist," said Kuttler. But that's not all. "I don't know how much I can tell you," said Kuttler, "because we are planning some surprises. But we will have some social media participation happening at the event and the two big screens will be providing interactive opportunities."
There is a live and silent auction hosted by Radio Dubuque DJs Johnny Rhodes and Lisa Bennett. All of the auction items will have either a direct Dubuque adventure or engagement theme or an Oscar theme.
Oh, and don't forget, the event begins at 6:00 pm and will include a plated dinner. Tickets are selling fast so you might want to get busy if you have not yet purchased your tickets to this event. The cost is $75 per person or $750 for a table of ten. To purchase tickets, call Co-chair Beth Gilbreath at (563) 542.5933 or email JulienDubuqueFilmFest@gmail.com.
The sixth annual Julien Dubuque International Film Festival is April 20-23 in downtown Dubuque. The festival is a four-day celebration of independent film and special events that are dedicated to enriching the community and bridging cultures through the education and promotion of the arts through independent film. For more information, visit JulienFilmFest.com.